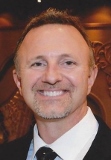 Phone:
(702) 564-5142
Fax:
(702) .56-4.90

CENTURY 21 JR Realty
101 East Horizon Drive, Ste A
Henderson,NV,89015
I know you have a choice of Realtors and I sincerely appreciate the opportunity to help with your real estate options.
I have had the opportunity to live and work in Saudi Arabia and Canada, and I have experience buying and selling real estate throughout North America. The result is bringing a more global perspective to the process, successfully negotiating your best solution and helping you get the greatest possible value.
I have a simple value system that is reflected in how I live and work: do the right thing. It always creates the best outcome! So if there is anything you need from your Realtor – you can count on me.