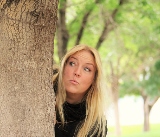 Phone:
(702) 564-5142
Fax:
(702) 564-0517

CENTURY 21 JR Realty
101 East Horizon Drive, Ste A
Henderson,NV,89015
Hello! My name is Twyla Jack and I have been a Realtor in the Las Vegas area for almost 14 years. I love being a Realtor and helping people to realize the American Dream of home ownership, whether to you that is a high rise Condo in exciting downtown or a ranch where you can have horses and be away from the city lights. That's the beauty of a dream, it can be whatever you want. And Las Vegas offers that and more.

I work with residential, vacant land and commercial properties. I make myself available to fit your schedule. Not everyone works a nine to five job with weekend off. I understand that and surround myself with other professionals who believe that too.

Century 21 JR Realty has been in business since 1987, and my Broker, Rosa Herwick, has been a Realtor for over 30 years. Your privacy is of utmost concern, and with outstanding history you don't have to worry about our doors closing and wonder where your information has gone. We stay on the cutting edge of technology to serve your better, but know that it is our personal attention to your needs that makes us stand out from the many companies in town. Each Century 21 is independently owned and operated and each one is unique.

On a personal note, I am originally from Southern California and moved to Las Vegas in 1992. I fell in love with it and have made it my hometown.

My daughter and I care for abandoned and abused animals and our "farm" in Henderson is home to 2 miniature horses, Daffodil and Trinket, a horse named Snickers, 2 dogs, Kelly & Dakota and a bossy little cat named Scratchy who was abandoned after someonemoved from a home here in town. All are rescue animals that have become members of our family.

Over the years we have had, Donkeys, goats, snakes, hamsters, and birds. No animal in need gets turned away. Out of every sale I make, I donate to organizations that help animals, children and Veterans.

Las Vegas is an exciting place to live and a wonderful place to retire. I would be happy to send you additional information about Las Vegas and the surrounding areas so you can see all the wonderful things Nevada has to offer to you.

I would love to be your Realtor!